MiniBrute 12V Electric Chainsaw
These are scans of the original MiniBrute documents, provided by ebay seller "weg98", who took the time to scan them and email them to me before shipping them off to a buyer. Thanks!
Owner's Manual: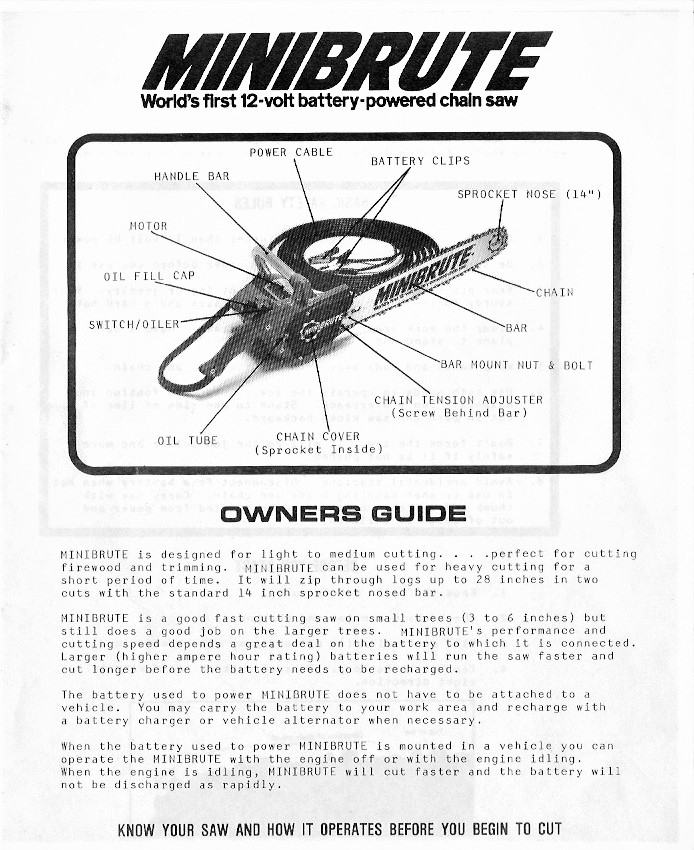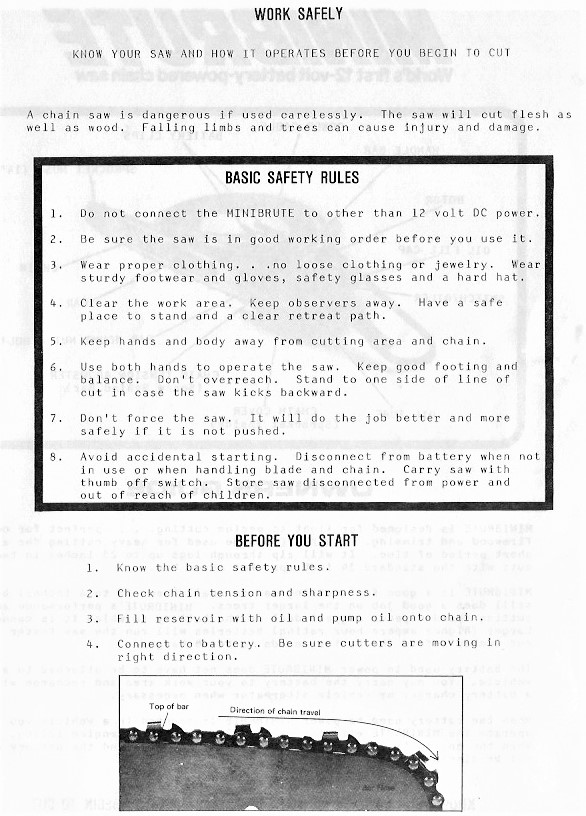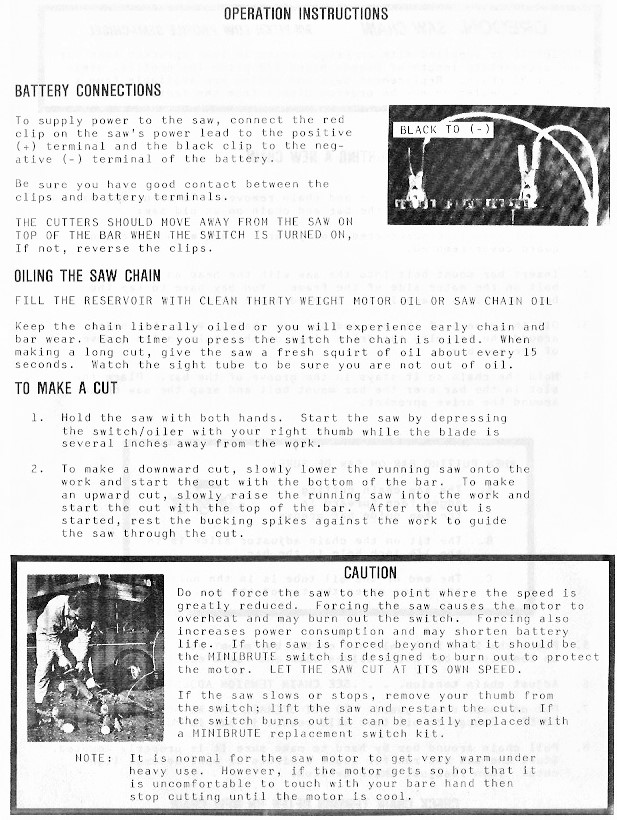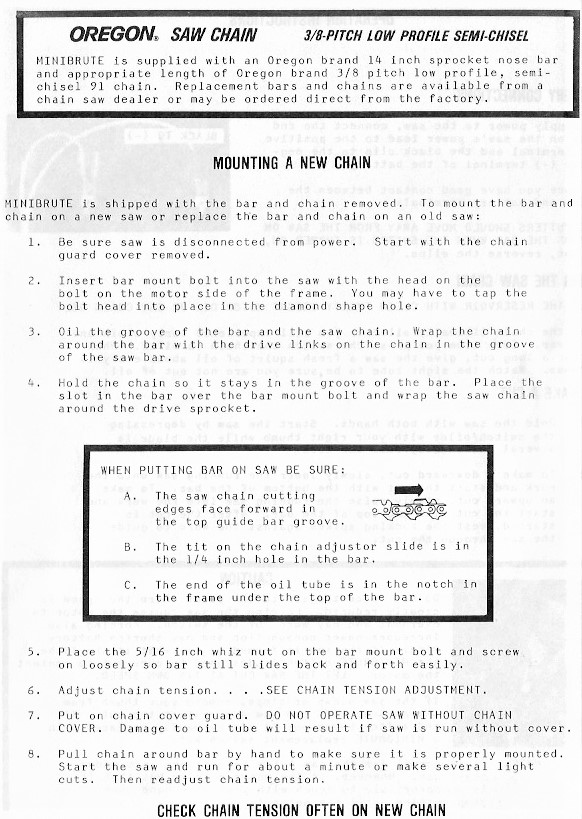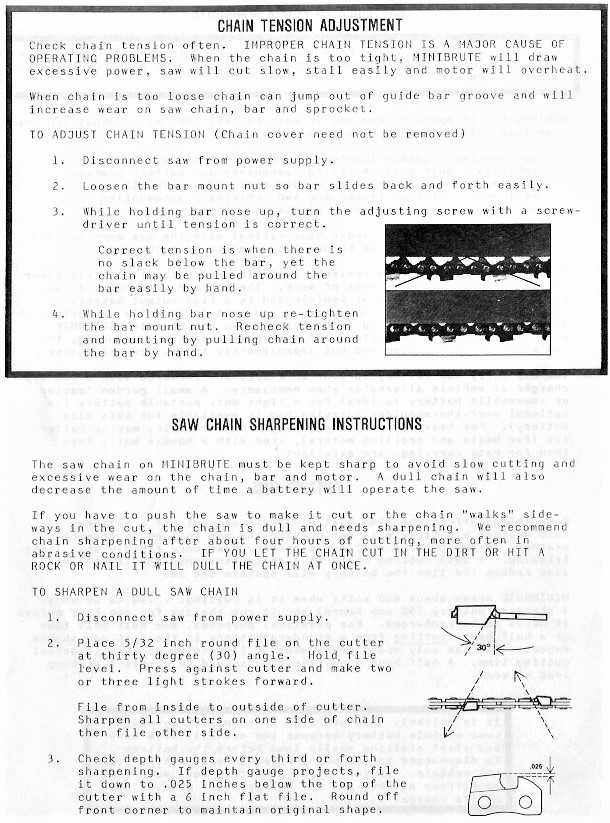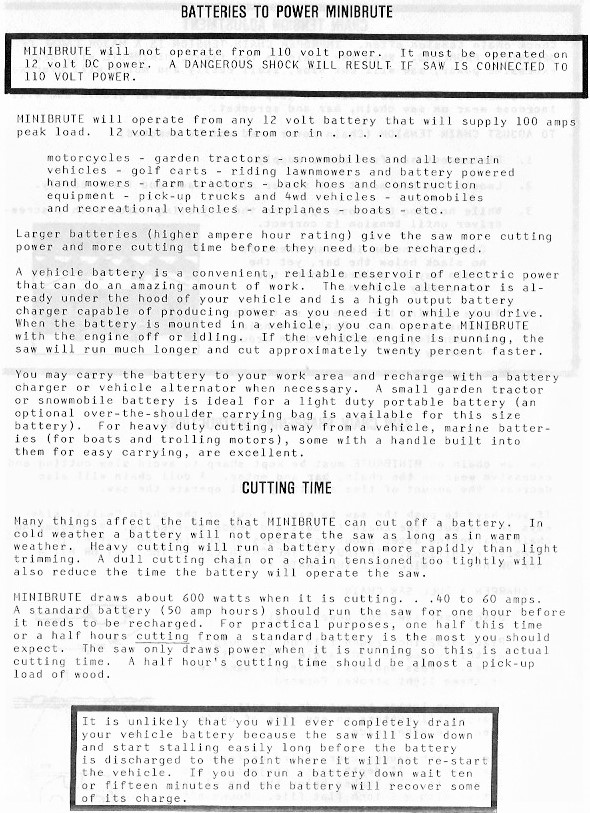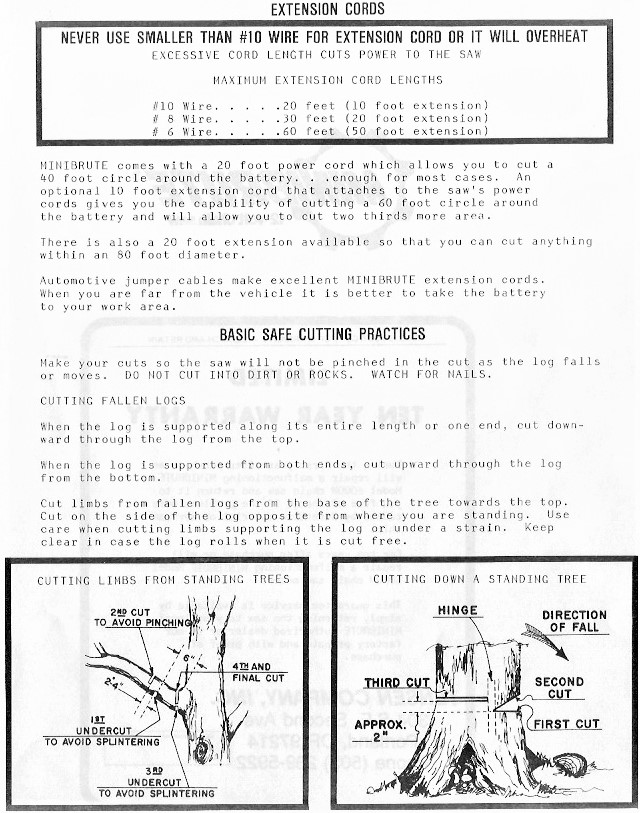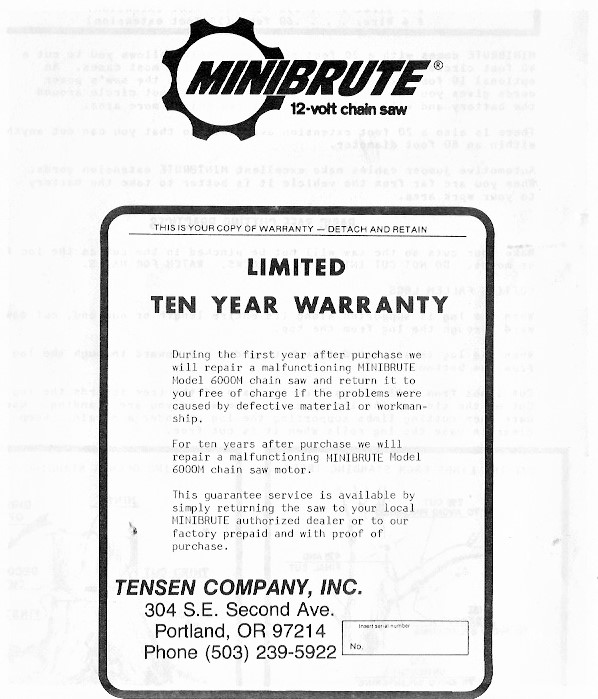 Assembly Instructions: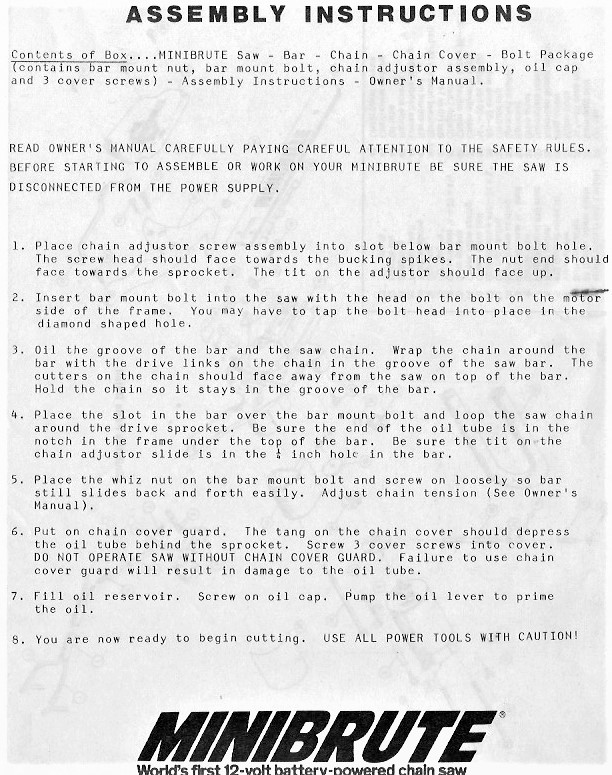 Parts Breakdown:
Click here for the full-size image
Advertising Material:
I can't remember where I got these images from. I think they were copied from an ebay auction a long time ago.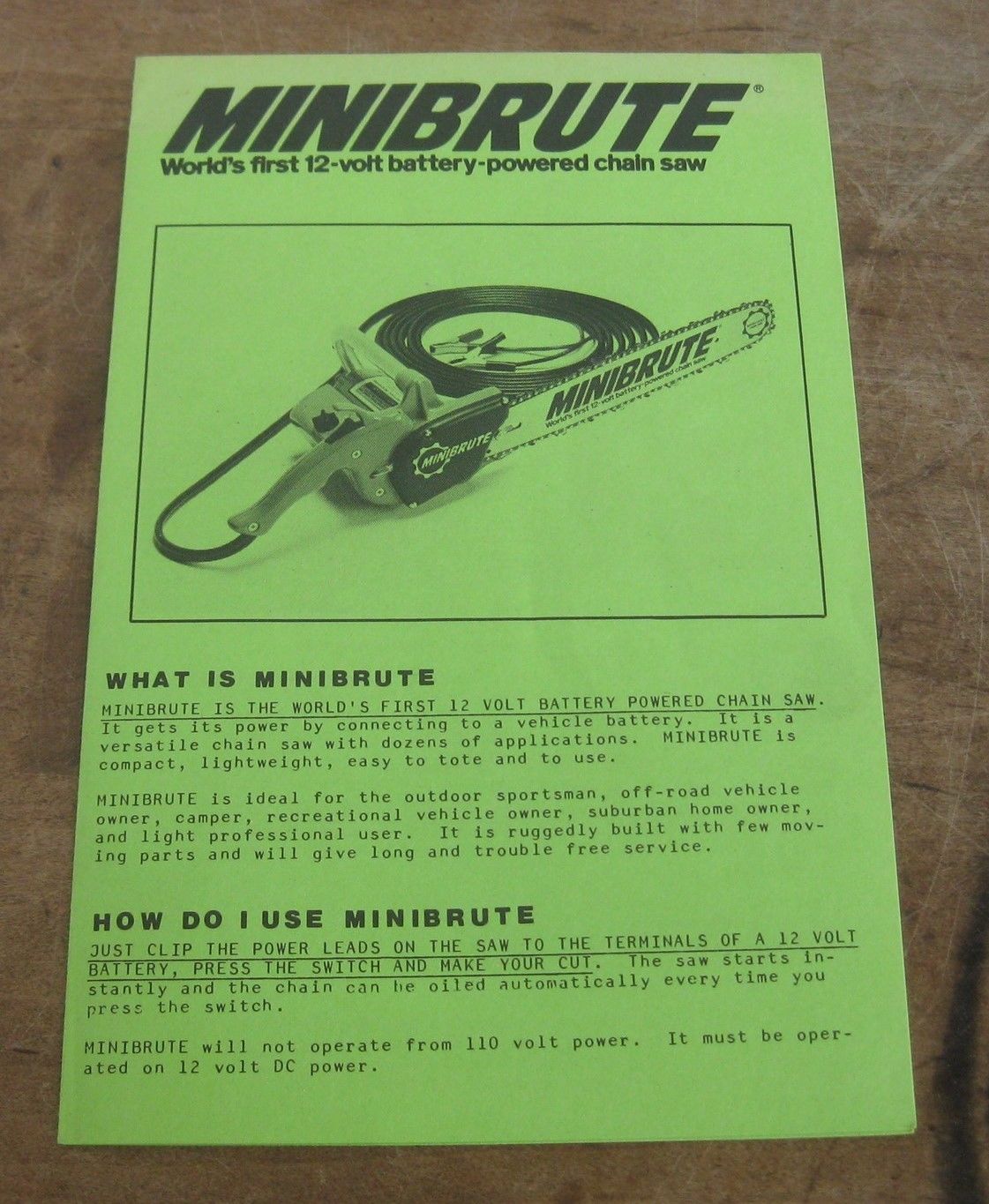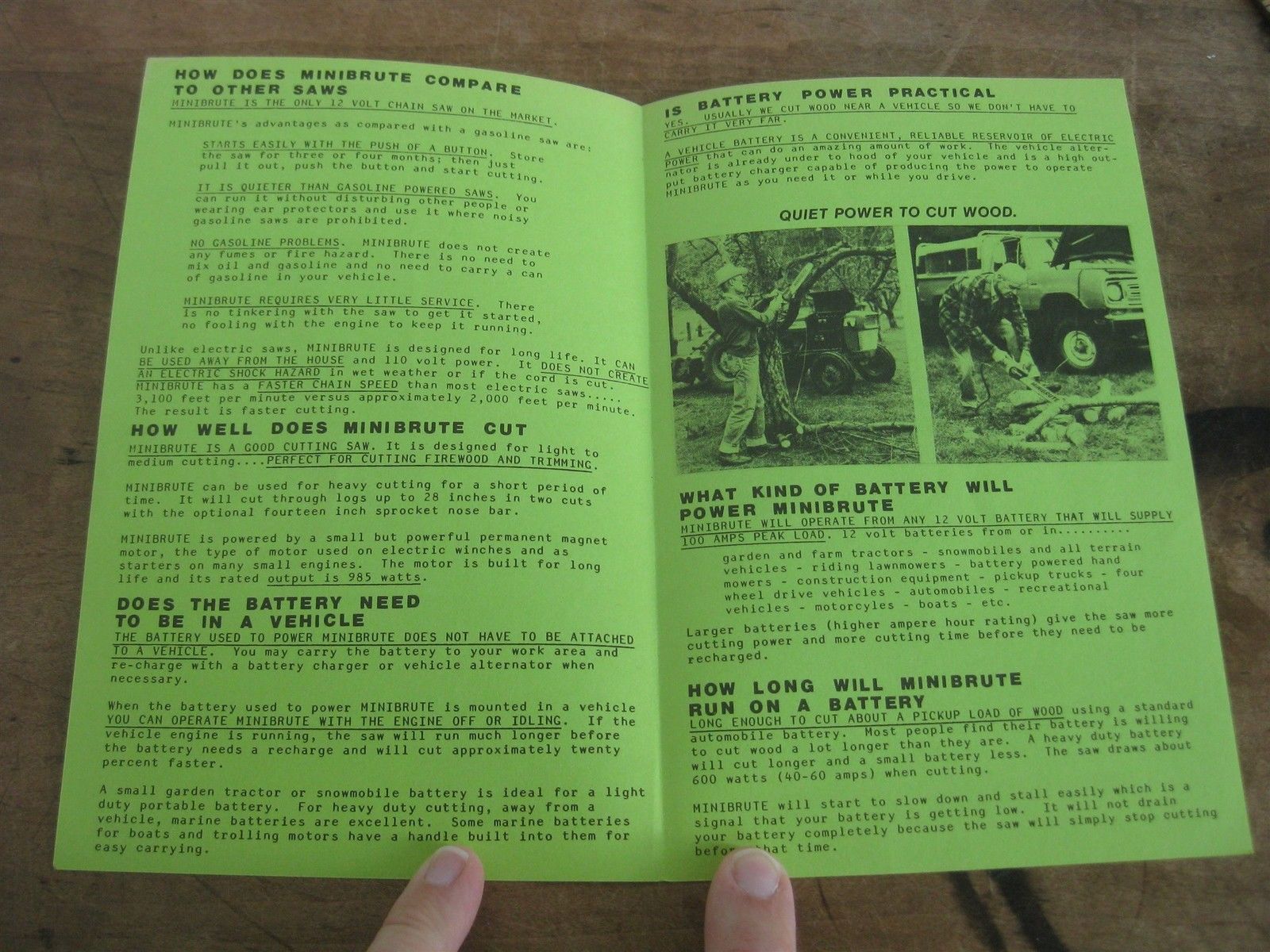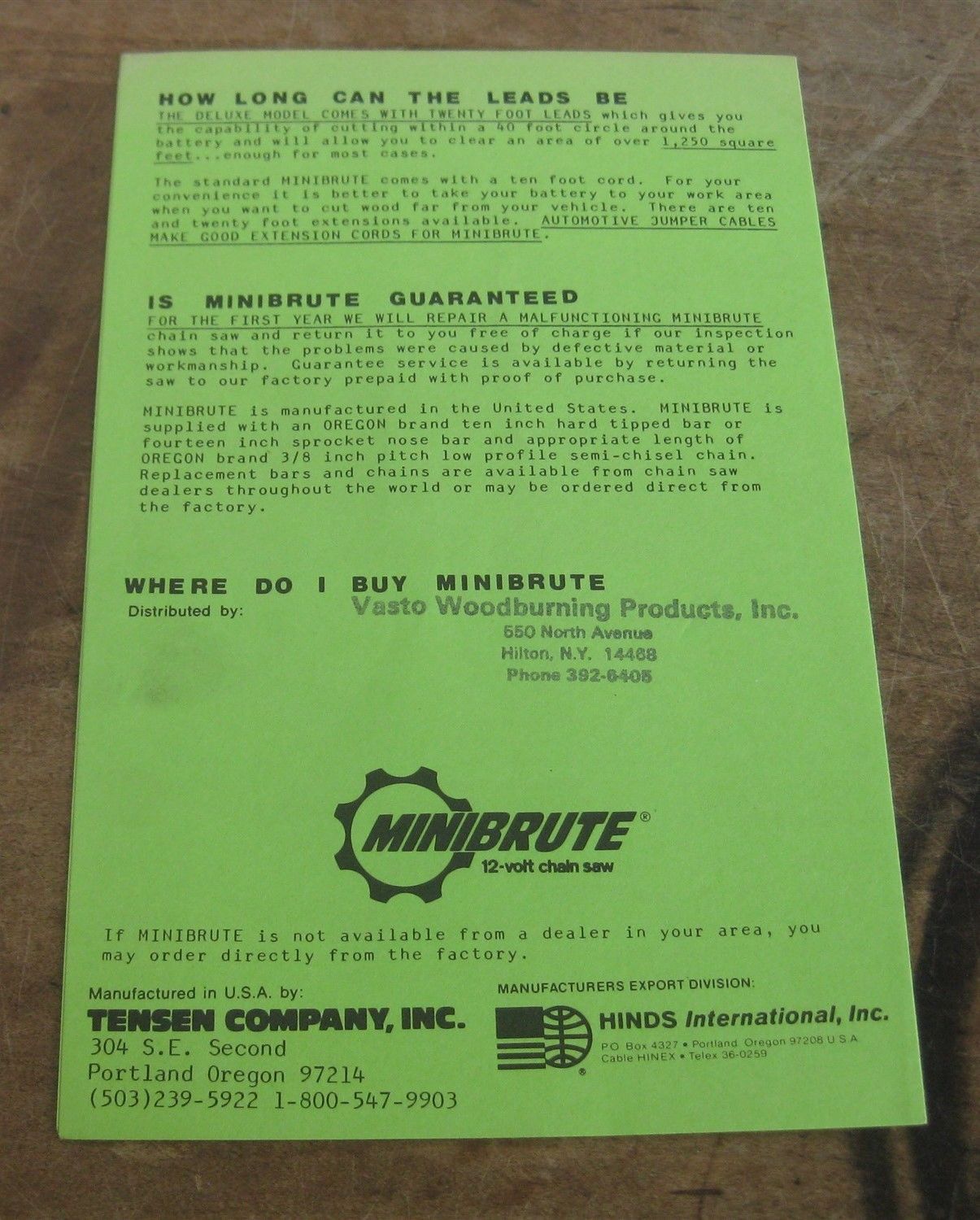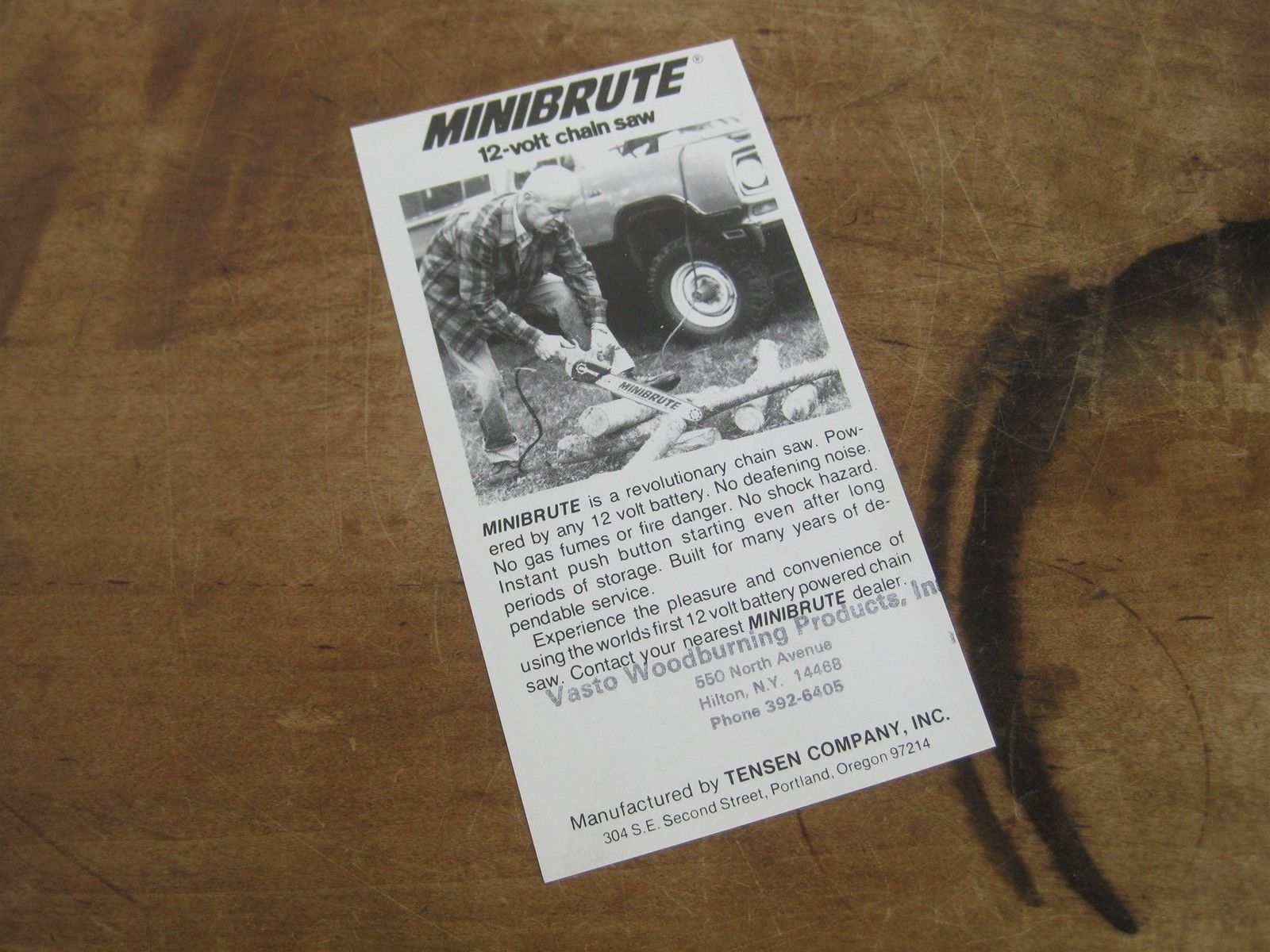 I'll add some pictures of my contactor conversion (to protect the switch that helpfully melts into a blob if you stall the saw) when I get around to actually finishing it. Enjoy!